10 Travel Hacks From Former Flight Attendants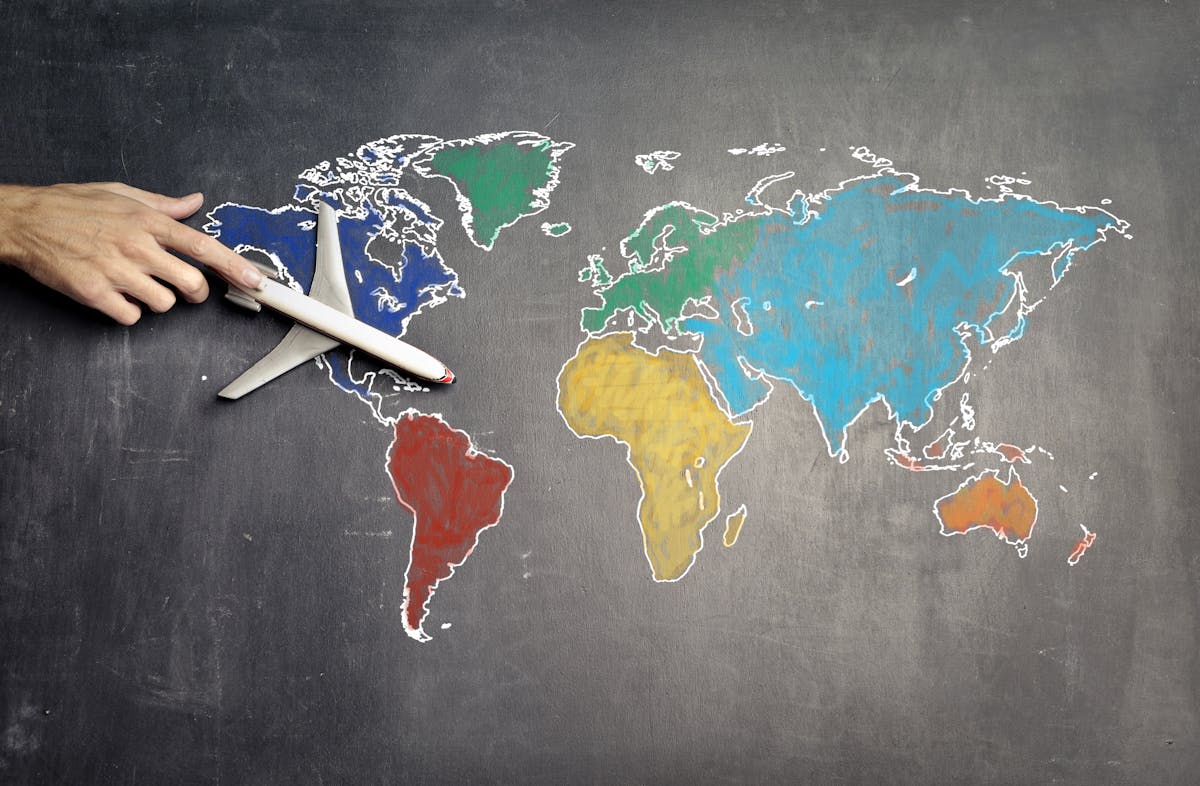 1. Pack Smart
When it comes to traveling, packing smart is a must. Former flight attendants know this all too well, as they've had to pack for countless trips in their careers. Being able to fit everything you need into your luggage while keeping it organized and easily accessible can make your journey more enjoyable and stress-free. Start by choosing the right luggage for your trip. Consider factors such as size, weight, and durability. Look for bags with multiple compartments to help keep your belongings organized. Once you have the right luggage, focus on what to pack inside. Flight attendants swear by some key packing techniques. One of them is rolling clothes instead of folding them. This technique saves space and helps prevent wrinkles. Also, using packing cubes or zip-top bags keeps your belongings organized and easy to find when you need them. Imagine yourself on a week-long vacation, and you've managed to fit everything into a carry-on. How did you do it? Here are six tips former flight attendants suggest:
Choose versatile clothing items that can be layered and mixed-and-matched.
Pack travel-sized toiletries and buy larger items at your destination if necessary.
Wear your heaviest shoes on the plane to save space in your luggage.
Place heavier items at the bottom of your suitcase, closer to the wheels.
Fill empty spaces within your bag with smaller items, like socks or chargers.
Use a hanging toiletry bag to save space and easily access essentials.
2. Arrive Early at the Airport
Getting to the airport early may seem unnecessary, but former flight attendants know that it's better to be safe than sorry. Arriving early gives you time to navigate through unpredictable situations, such as long check-in lines, unexpected traffic or parking difficulties, and even delayed flights. Also, consider that airport security checks can take longer than expected. By getting to the airport early, you'll minimize stress and have time to relax and grab a bite before departure. Plus, early arrival offers you a better chance of securing overhead bin space for your carry-on, ensuring it stays within arm's reach during the flight. For those who worry about getting bored while waiting, try viewing this as an opportunity to explore the airport's shops, restaurants, and services. Many airports now offer unique features, such as art galleries, spas, and lounges where you can unwind or catch up on work in comfort. Picture yourself at a bustling airport like Heathrow, where there's plenty to do while you wait for your flight:
Visit an art gallery or museum exhibit.
Treat yourself to a relaxing massage or manicure.
Savor a meal at a high-end restaurant or grab a few tasty snacks.
Explore luxury shops or pick up last-minute travel essentials.
Charge your devices at a designated charging station.
Find a quiet area to catch up on reading or correspondence.
3. Join Airline Loyalty Programs
Smart travelers understand the importance of airline loyalty programs. Former flight attendants are no exception; they know these programs can unlock exclusive perks, significant savings, and an overall more enjoyable travel experience. Most major airlines have loyalty programs that reward members with points or miles based on their flights' value or distance. These points can be redeemed for various rewards, such as free flights, upgrades, or lounge access, depending on the program's tier level. In addition, loyalty members may receive priority check-in, boarding, and baggage handling privileges, which can save time and reduce stress during travel. It's easy to sign up for these programs, and the more you fly with a particular airline, the greater the rewards. So, if you find yourself flying often or even just planning an unforgettable vacation, it makes sense to give these programs a go. Let's say you frequently travel with a specific airline. Here are six benefits you might enjoy as part of their loyalty program:
Access exclusive sales, promotions, and discounts.
Earn free flights using accumulated points or miles.
Upgrade to business or first-class at reduced rates or with points.
Enjoy priority boarding, security lines, and check-in.
Store extra baggage without incurring additional fees.
Relax in airport lounges offering complimentary food, drinks, and amenities.
Please see the summary table below for an overview of the topics covered in this blog:
| | | |
| --- | --- | --- |
| Topic | Intro Paragraphs | Examples and Tips |
| Pack Smart | Everything about choosing the right luggage and packing techniques that saves space and keeps belongings organized. | Choosing versatile clothing, packing travel-sized toiletries, wearing heavy shoes on plane, placing heavy items at the bottom, filling empty spaces, using a hanging toiletry bag. |
| Arrive Early at the Airport | Arriving early to navigate unpredictable situations, reduce stress, secure overhead bin space, and explore airport features. | Visiting gallery/museum, massage/manicure, dining options, shops, device charging, finding quiet areas. |
| Join Airline Loyalty Programs | Learning the importance of airline loyalty programs, unlocking exclusive perks, significant savings, and enjoying a better travel experience. | Accessing special promotions, earning free flights, upgrading seating, priority boarding/check-in/security, extra baggage, airport lounge access. |
Continue reading for more travel hacks from former flight attendants!